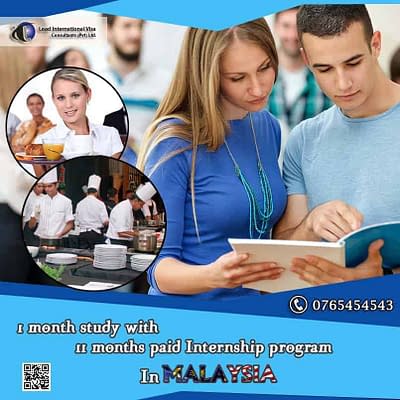 Are you prefer to get practical than study???
1 month study with 11 month paid internship program in Malaysia🇲🇾
In this program students get chance to practical training but also exposure in the field of hospitality.
Get valuable study and experience certificate from recognize college.
Convert your internship to a full time employment and attain a work permit.
After visa tuition fee.
Less study hours.
Accommodation arran