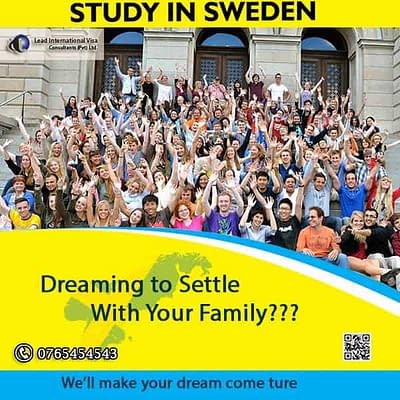 Are you planning to start your career in SWEDEN? 🇸🇪
We can assist you to achieve your goals!
Limited seats available for Next intake..
Death line will be 15th of January, 2019
+ Unlimited working hours for postgraduate students.
+ Study in a university approved by EU.
+ Diverse range of study opportunities.
+ Part time job during study process.
+ Great job opportunities.
+ A chance to explore all aspects of life in Sweden.
+ Courses leading to PR.
+ Apply with your family
+ Assistance get PR.