LEAD INTERNATIONAL VISA CONSULTANTS (PVT) LTD. was established in 2012. Our company incorporated in Sri Lanka and managed by a team of qualified and highly skilled professionals comprising efficient migration consultants and lawyers with extensive resources and expertise at their disposal working together to provide an immigration service par excellence.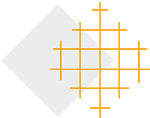 We are experienced, established Since 2012.
Commitment is to grow our business with an emphasis on Excellence, Honesty, Integrity & Updated Knowledge. Besides, to build strong and credible relationships with partner institutions. To provide customized solutions to students aspiring to study overseas.
To be the leading Overseas Education Consulting Organization, create success stories for our students, value additions to our partner institutions and all other stakeholders.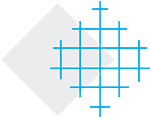 Who We Are?
and
What We Do?
Lead is one of the Leading Overseas Educational Consultants, acknowledged for providing best guidance and counselling to the students. You can study abroad in the world's best educational hubs, including UK, USA, Australia, Canada, Ireland, Europe countries, Malaysia, Singapore, and New Zealand with us. As education is the main catalyst in deciding a student's career, we leave no stone unturned in ensuring that you make the right decision. Our expert mentors understand SriLankan students' dilemma and, hence, have the par excellence in resolving all their doubts.
Lead keeps extensive knowledge of the ever-changing education sector. We offer the best educational, cultural and financial solutions to the undergraduates, graduates, and all the interested students with the valuable insights to deliver. Our team comprises the potential educators and counselling experts, along with a huge Alumni network to refer you to the top colleges and universities.
We will be very supportive of our clients who are coming for a Student visa, Visit/ Tourist visa, Skill migrate visa, Refusal & Appeal visa, Financial sponsors, Ticketing, Tour packages and all kind of consultant services.
We provide complete assistance in Course counselling, University/Country selection, Scholarships, Education Loans, Pre-departure orientations. From form filling to fee submission, from the thought of studying abroad to your departure – we can help you at every step. Lead has the right mix of professionals and young education enthusiasts. Their complete, worthy and ideal knowledge about overseas studies and the right tactics to consult the aspirants makes us one of the most sought after Overseas Educational Consultancies in SriLanka. We have our offices at Dehiwala, Colombo 03 and Batticaloa. 
We become one of the best Visa Consultant services providers. Our team has decades of experience working specifically with affluent individuals.

Miss S Keerthika
Manager - Dehiwala.
Mr K Sutharshan
Manager - Batticaloa.

"I got my student visa for Canada through Lead international visa consultants Pvt ltd, I went to so many consultants and felt bad experience but Lead did a great job for me. In this pandemic situation also they work after office to complete my process. Thank you very much lead and I recommend Lead international to everyone. You can achieve your success."❤️️👍
"I applied for a Canada dependent visa during the Corona Situation. Lead International worked very hard on my process. I really did not believe I got the visa. They did my process sooner than I thought. I got this visa from Lead International. Because. Thank you so much for working so hard to do my job."